Palissimo Company, founded and led since 2004 by its artistic director Pavel Zuštiak, is an interdisciplinary platform for research, development and production of live arts. Palissimo's mission is to attain artistic liberty in pursuit of an authentic communion between performers and spectators, and to inspire and impact audiences and the art field. Palissimo is innovative in its approach to contemporary performance practices and has facilitated diverse artistic collaborations since its inception.
Often described as both human and humane, its works merges the abstract aspects of dance with the nonlinear qualities of theatre and mise-en-scène into multidisciplinary works that are rich in evocative imagery, piercing emotional resonance, and non-narrative/nonverbal content. Palissimo strives to provide original, transformative insight into the human condition while reaching spectators as multi-sensory theatrical experiences.
Palissimo. Art that moves.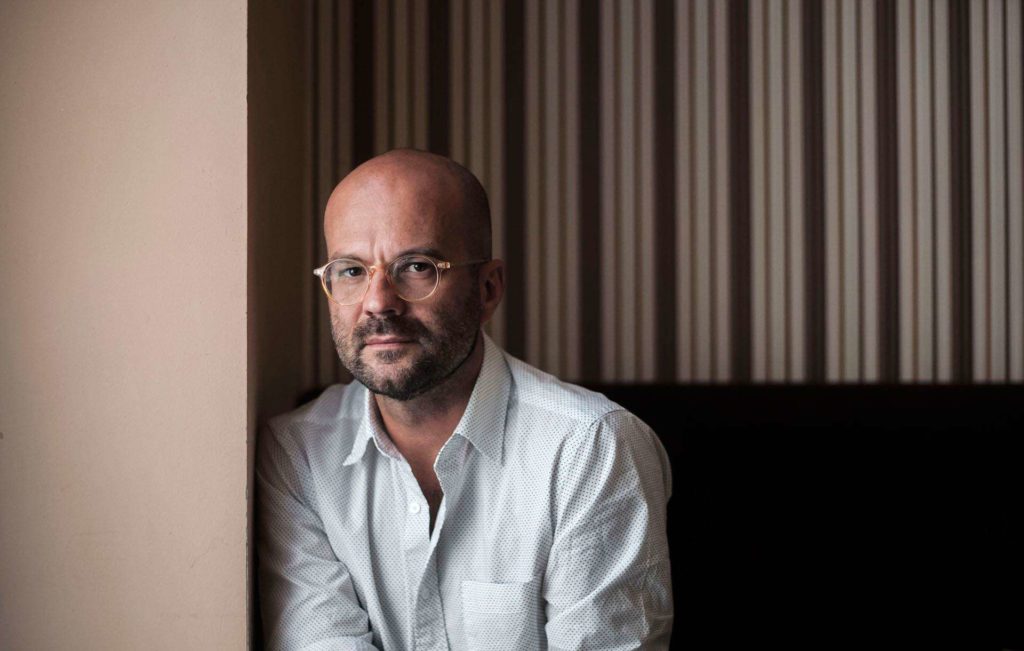 Pavel Zuštiak is a NYC-based director, choreographer, and performer, born in the communist Czechoslovakia and trained at the School for New Dance Development in Amsterdam. He was introduced at an early age to acting (he was a child star of the popular TV show The Golden Gate), film, music and modern dance. Zuštiak's works for stage and public spaces center around the exploration of the corporeal body while illuminating states of the human condition and treat all elements of the performance as equal. Described as both human and humane, his work merges the abstract aspects of dance with nonlinear qualities of "theatre of images" into multidisciplinary works that are rich in evocative imagery and piercing emotional resonance.
Zuštiak is the 2015 Bessie Juried Award winner for his "poetic layering of movement and visual imagery, conceiving the stage space as a decentralized world in which the corporeal body is the focus and canvas for a wide range of human expression," a 2015-17 Princeton Arts Fellow, the recipient of 2013 LMCC President's Award for Excellence in Artistic Practice, 2012 NEFA/NDP Production and Residency Grants and 2010 Guggenheim Fellowship, 2010 MANCC Fellowship, and 2014, 2009, and 2007 Princess Grace Awards. His 5-hour trilogy The Painted Bird received a 2013 Bessie Award nomination for Outstanding Production. He established Palissimo Company in 2004 as an interdisciplinary platform for the research, development and production of live art works. Palissimo facilitates diverse artistic collaborations—notably with lighting designer Joe Levasseur, musicians Christian Frederickson, Ryan Rumery, Bobby McElver, visual artist Robert Flynt, and video designers Tal Yarden and Keith Skretch.
Zuštiak's work has been commissioned by Walker Art Center, Wexner Center for the Arts, New York Live Arts, Abrons Arts Center, La MaMa, PS122, COIL Festival, Baryshnikov Arts Center, American Dance Institute, 92nd Street Y, Legion Arts, PADL West, Lake Placid Center for the Arts, Archa Theatre (Czech Republic), Bratislava in Movement, KIOSK Festival, Slovak National Theatre, State Theatre Kosice (Slovakia), and Bytom Intl. Dance Festival (Poland).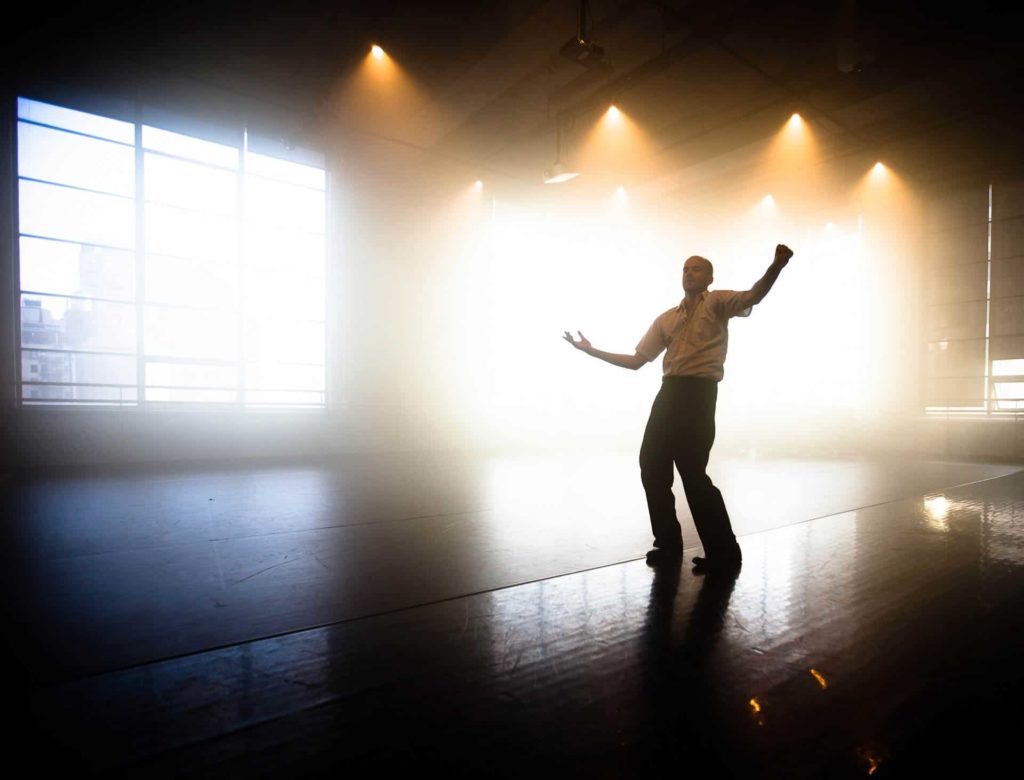 I believe in the power and primacy of the theatre, not as an escape from rational thinking, but as a vehicle of activating the whole person on a pre-conscious, subliminal level. I am fascinated by the unexpected and unpredictable, and love the tension when the lights go down before the show and anything can happen. I strive to suspend that tension through a totalizing theatrical experience that charts the collisions between dance, theatre and visual arts, each an equal element in creating worlds that have the potential to consume viewers and alter their perception and senses without offering straightforward conclusions.
I am drawn towards the darker side of the human condition, mirroring my personal story as someone who falls between the cracks of the social, cultural, sexual and artistic categories. I find the human body the ideal vehicle to convey such otherness. I play with the roles of the audience and performers and desire to create affinity between them while committing to taking risks, exposing my doubts and half-formed beliefs in the service of authentic interchange.
2015 Juried Bessie Award / The New York Dance and Performance Award
2015-17 Princeton Art Fellow
2014 Princess Grace Foundation-USA Award
2013 Lower Manhattan Cultural Council's President's Award for Excellence in Artistic Practice
2013 Vinarsky receives 2013 Bessie Award for Outstanding Performance in Bastard
2013 Painted Bird trilogy nominated for 2013 Bessie for Outstanding Production
2013 Alpert Award Nomination in Dance
2013 Zuštiak named Ambassador of KOŠICE 2013, European Capital of Culture
2012 New England Foundation for the Arts' National Dance Production Award
2010-11 Maggie Allesee National Center for Choreography Fellowship
2010 John Simon Guggenheim Fellowship
2010 Time Out New York Honorable Mention for The Painted Bird: Bastard
2009 Alpert Award Nomination in Dance
2009 Princess Grace Foundation-USA Award
2009 NYC DOT's Urban Art Program commission's site-specific work Halt!
2007 Princess Grace Foundation -USA Choreography Award
2006 Jerome Foundation Study and Travel Grant
1999 ITs Choreography Competition Finalist, Amsterdam, Netherlands
National Performance Network (NPN)
Bossak/Heilbron Charitable Foundation
CEC Artslink
Department of Cultural Affairs, City of New York
Foundation for Contemporary Arts
Jerome Foundation
John Simon Guggenheim Memorial Foundation
Lower Manhattan Cultural Council
Mary Duke Biddle Foundation
Mid Atlantic Arts Foundation
National Endowment for the Arts
New England Foundation for the ArtsPrincess Grace Foundation
New Music USA: Live Music for Dance Program
The Edith Lutyens and Norman Bel Geddes Design Enhancement Fund, a program of the A.R.T./New York
The Greenwall Foundation
Trust for Mutual Understanding
Palissimo presentations have been co-produced and presented by many major arts organizations in the US and abroad, including Walker Arts Center, Cowles Center, PS 122, La MaMa, Baryshnikov Arts Center, Abrons Arts Center, Wexner Center for the Arts, Archa Prague, State Theatre Košice, KioSK Festival, and Bratislava in Motion Festival.
Pavel Zuštiak has been an artist-in-residence at Movement Research, Baryshnikov Arts Center and Abrons Arts Center in NYC, Maggie Allesee National Center for Choreography in Florida, Vermont Performance Lab, Stanica in Slovakia and Grotowski Institute in Poland.
Zuštiak's choreography works outside Palissimo include commissions by director Jeffrey Fracé (Life Model, On the Boards, 2016), Eleanor Hanafin (University of Arizona, 2015), Of Moving Colors (Romeo and Juliette, 2015), University of California in Irvine (Blackbird at the Claire Trevor Theatre, 2010); Yale University, New Haven (choreography for Matt Moses's The Bedtrick, 2009; for Brecht's Baal, 2007 and Edward II, 2006); LABCO Dance, Pittsburgh ((S)even, 2007)
Zuštiak also taught master classes and workshops in composition and improvisation (most recently workshops Present Body and Art of Looking Sideways) at Marymount Manhattan College; California State University San Marcos; Archa Theatre in Prague, Czech Republic; Florida State University; SITI Company (Guest Artist Program); University of California San Diego; UC Irvine; Bytom International Dance Festival, Poland; Columbia University (lecture on collaborative artistic process).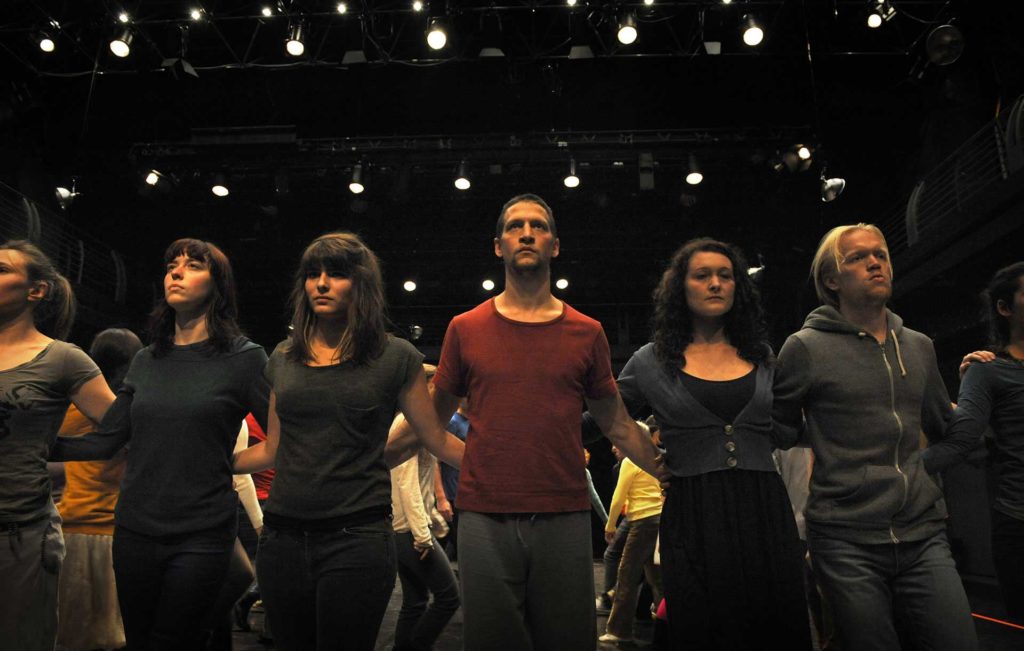 Zuštiak creates no movement that looks like dancing for its own sake. It becomes a statement of identity, a task to be completed, an urge to be satisfied.
Deborah Jowitt, ARTSJOURNAL
In an age where many creators make cookie-cutting an art, this company deserves kudos for boldly (and refreshingly) reinventing its approach with each new piece.
Ivan Talijančić, BACHTRACK
There is scant middle ground in Pavel Zuštiak's work. Violence and desire, fear and rapture, pain and giddiness — he traffics in extremes, often slammed against one another in uncomfortably close quarters.
Claudia La Rocco, THE NEW YORK TIMES
Pavel Zuštiak's choreography is fascinating and compelling. He uses simple phrases and the natural disposition of the dancer's bodies to create drama and emotional effect.
Andy Horwitz, CULTUREBOT
A vivid, often anguished imagination shines through in Zuštiak's work.
Brian Seibert, THE NEW YORKER